Who Can Join?
All Northwestern medical school alumni, current and former trainees, and faculty are invited to join the Landsberg Society.
Why Join?
Northwestern Pride: Graduate Medical Education at Northwestern is an engine for real-time accomplishment that enriches the medical community at large. A Landsberg Society Membership keeps you connected to Northwestern as it shapes the future generation of physicians.
Networks: Stay connected to Northwestern where you live or through one of our academic, professional, or diversity networks.
Impacts: Your membership investment not only connects you with alumni, but supports the training activities of the next generation of physicians.
Join Us
Become a member of the Landsberg Society and keep abreast of upcoming events!
Contact Us
To learn more about the Landsberg Society, please contact Linda Carey at 312-908-1892
Like Us

 Like us on Facebook!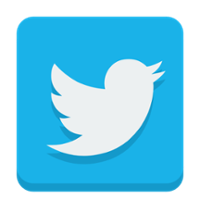 Follow the Internal Medicine Residency on Twitter!