Geriatric Medicine Fellowship

The goal of our one-year ACGME-accredited fellowship program is to provide fellows with the knowledge, skills, and experience necessary to achieve excellence in clinical geriatrics, teaching, and research. The Geriatrics Program at Northwestern Memorial Hospital is ranked 9th in the nation (top program in Chicago), according to US News and World Report (August 2016).
Further program details, including our Housestaff Manual and a sample training contract, are available on our McGaw Medical Center Graduate Education site.  Likewise, we recommend reading through our FREIDA listing (program number 151-16-21-079).
Current Fellow
Dr. Alisha Gupta

Medical School:
Himalayan Institute of Medical Sciences
Residency: Allegheny General Hospital
 Education
The fellowship program offers clinical experiences covering the full spectrum of problems confronted by aging individuals. Program sites include Northwestern Memorial Hospital, The Shirley Ryan Ability Lab, The Clare, a skilled nursing facility (SNF) and Wesley Place (SNF/long-term care facility).
 Clinical Experience
The Faculty in the Section of Geriatrics, Division of General Internal Medicine and Geriatrics comprises experienced and dedicated geriatricians with clinical foci and research backgrounds in dementia, hospital safety/transitional care, cancer in aging, HIV and cancer, cancer drug safety, cancer survivorship, comparative effectiveness analyses, pharmacoeconomic studies, infectious diseases in aging, osteoporosis and bone biology, and long-term care. Formal collaboration in research and geriatrics/gerontology education exists between the Section and other Centers at Northwestern University. Clinical collaborations exist with The Shirley Ryan Ability Lab, The Clare, and Wesley Place. 
 Diversity and Inclusion
The Department of Medicine at Northwestern University seeks to attract inquisitive, motivated residents and fellows and is committed to providing them with every opportunity for success. The greatest challenges facing the medical field are complex, and addressing them will require a diverse body of physicians and researchers who can work collaboratively. Northwestern offers unparalleled training and research opportunities and encourages fellowship applications from those who seek to become future leaders in the subspecialties of medicine.  We are committed to and inspired by a diverse and inclusive work environment that allows each trainee to achieve their personal goals.
For more information on Northwestern's commitment to diversity please see the following resources:
 Requirements & Eligibility
For candidates applying for the 2019-2020 entering class, our application process and requirements are as follows:
1. All applicants must have successfully completed an ACGME accredited Internal Medicine or Family Medicine Residency program and be eligible for the American Board of Internal Medicine's certification exam prior to the start of fellowship training.  
2. All applicants must be eligible for an unrestricted Illinois Medical License prior to beginning training.  
3. If applicable, applicants must have a valid ECFMG certification and be a US citizen, Permanent Resident (green-card holder), or hold a J-1 visa.
 Application Process
We are currently accepting applications through the ERAS system ONLY.
Training in a three-year ACGME accredited Internal Medicine or Family Medicine program in the US and a valid Illinois medical license is required. A complete application includes a personal statement, three original letters of recommendation (including a letter from your program director), USLME or COMLEX scores plus the ERAS application form.
 Former Fellows
Dr. Jennifer Fernandez (2015-2016)
Staff Geriatrician
Memory Center
Charlotte, North Carolina
Dr. Katherine O'Brien (2016-2017)
Fellow, Palliative Medicine
Northwestern Memorial Hospital
Contact Us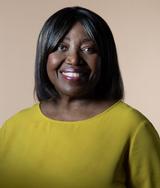 June McKoy, MD
Program Director
General Internal Medicine and Geriatrics
Tillie Moy
Fellowship Coordinator
Endocrinology, Nephrology and Hypertension, General Internal Medicine and Geriatrics

312-926-4118
tmoy( at )nm.org
Graduate Research Resources
We offer a wide range of resources, mentorship opportunities and training to help our residents and fellows excel as physician-scientists. Explore all of the resources and hear from housestaff who are making research a major part of their career development plans.
Visit the Housestaff Research Portal
Back to top