Resources for New Housestaff
Welcome to our newly-matched house officers! We are excited that you will be joining our Northwestern family!
We hope the resources on this page will help you as you move to Chicago and prepare to start your internship in June. If you have other questions, please contact Kimberly Dow or Sara Kiely.
Intern Boot Camp
Get excited for Boot Camp 2017 on June 20-21! Started in 2011, Intern Boot Camp has become an annual tradition to start our interns prepared and ready for residency. This year, categorial and preliminary medicine interns, neurology, PM&R, and anesthesia interns will be learning and doing paracentesis, mechanical ventilation management, goals of care conversations, handoffs of care, EKGs, and chest x-rays. If you have any questions about boot camp, please contact Anna-Kate Trubilowicz.
Read about our boot camp in a feature article in the New York Times.
Learn more about the program via the sections below.
Aashish K. Didwania, MD
For More Information
For questions about our residency program, contact Kimberly Dow, program administrator.
Kimberly Dow
201 East Huron
Galter 3-150
Chicago, IL 60611
Phone 312-926-9356
Contact Us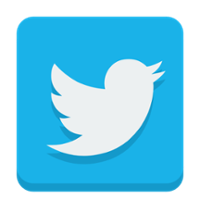 Follow us on Twitter!