About Lewis Landsberg, MD

Lewis Landsberg, MD, graduated from Williams College in Williamstown Massachusetts in 1960 before embarking on medical school and an Internal Medicine internship at Yale. His training continued at the National Institutes of Health in the laboratory of Nobel Laureate and mentor Julius Axelrod, MD, after which he returned to Yale to complete his residency and serve as Chief Medical Resident. Shortly after joining the Yale faculty, he was recruited to Harvard, where he rose through the ranks to become Professor of Medicine and Chief of Endocrinology at Beth Israel Hospital.
In 1990, he was recruited to Northwestern as the Irving S. Cutter Professor and chair of the Department of Medicine. In 1999, he became Dean of the medical school, where he spent eight years before stepping down to become founding director of the Northwestern Comprehensive Center on Obesity.
As dean, Dr. Landsberg recruited or appointed 17 department chairs and 8 center or institute directors, all of whom are recognized as scholars in their respective fields. During that time, extra-mural research more than doubled, a new research building was opened, and laboratory space increased by more than 70 percent.
Dr. Landsberg was instrumental in developing the medical simulation in education program as well as Feinberg's Physician Assistant tract, a two-year master's degree program, which graduated its first group of 30 students in June, 2012.
Dr. Landsberg's seminal discovery revealed that fasting suppresses and feeding stimulates the SNS, and that insulin-mediated glucose metabolism is the signal that connects changes in diet with changes in sympathetic nervous system (SNS) activity. These findings transformed the fields of metabolism and nutrition. In 2007, the Northwestern Medical Faculty Foundation made an extraordinary gift to create and endow the Lewis Landsberg Deanship at Feinberg.
Join Us
Become a member of the Landsberg Society and keep abreast of upcoming events!
Contact Us
To learn more about the Landsberg Society, please contact Linda Carey at 312-908-1892
Like Us

 Like us on Facebook!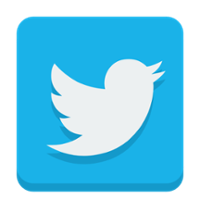 Follow the Internal Medicine Residency on Twitter!