The Lewis Landsberg Society

The Landsberg Society connects former Medicine house staff from Northwestern University Feinberg School of Medicine for professional exchange and continuing medical education in a virtual alumni community
The Lewis Landsberg Society is named after Lewis Landsberg, MD, and was created by former Department of Medicine Chief Medical Residents who trained under him. Dr. Landsberg served as chair from 1990 to 1999 and continues to share his distinctive insights and approach to medicine.  His continued involvement in our training program at Northwestern makes our great residents even better.
Members of the Society are a group of residents and fellows who have graduated from Northwestern's world-renowned medical school, residency, and fellowships. As part of its mission, the Society meets annually, inviting faculty and former and current fellows to engage in social and educational activities.
---
Join us!
The Landsberg Society and the Department of Medicine will be hosting the inaugural Landsberg Society Weekend Update September 15-17, 2017!  We look forward to seeing you back on campus this fall!
---
Learn more about the Landsberg Society, or join, using the links below:
Join Us
Become a member of the Landsberg Society and keep abreast of upcoming events!
Contact Us
To learn more about the Landsberg Society, please contact Linda Carey at 312-908-1892
Like Us

 Like us on Facebook!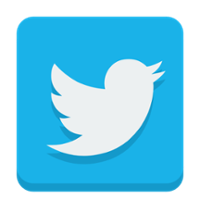 Follow the Internal Medicine Residency on Twitter!